Our medically developed weight loss protocol and smarter lifestyle choices education offers dieters what they really want…a structured program that can put an end to constant dieting.
Ideal Protein has changed my life!
I am able to fit into pants that I've held on to but could not fit into. Being a swimmer, it also helped me improve my times dramatically. I have better self confidence, less stress, look a lot better, and activities have become less tiring.
Read More...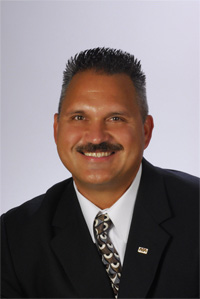 James R. Jenkins, DC, MS, CSCS
Dr. James Jenkins has been practicing as a licensed chiropractic physician in private practice for 25 years. He is a certified strength and conditioning specialist, and the creator of the Core4Training™ training program which he personally developed to promote the proper utilization and stabilization of essential musculature during exercise. He is currently an instructor at National University of Health Science, and his method of rehabilitation has been taught to students, other physicians, fitness trainers, sports teams and coaches as well as to firefighters, martial art groups and women's clubs. He gained a Master's Degree in Advanced Clinical Practice giving him advanced training in orthopedics and neurology, radiology, pharmaceutical studies and clinical nutrition.
Jenkins Weight Loss Center is Authorized to Use the Ideal Protein Weight Loss Protocol and Products. The testimonials on this website are those of the individual that is identified, you should not necessarily expect to receive these results. Typical results vary from person to person and individual to individual when the Ideal Protein Weight Loss Protocol is followed properly. You should consult your physician or other health care professional before starting this or any other diet program to determine if it is right for your needs.
477 E Butterfield Rd., Suite 205 Lombard, IL. 60148 – Phone: 630-207-5252
Copyright © 2023  Ideal Protein All rights reserved.